Contemptable Safety: Coronavirus, Neoliberalism, and the Moral Value of Universities
Mary K. Ryan

Washington & Jefferson College
Abstract
N/A
References
Bell, Macalester. 2013. Hard Feelings: The Moral
Psychology of Contempt. New York: Oxford
University Press.
Berlant, Lauren. 2011. Cruel Optimism. Durham: Duke
University Press.
Bourdieu, Pierre. 1994. "Rethinking the State: Genesis and
Structure of the Bureaucratic Field.†Sociological Theory
(1). [American Sociological Association, Wiley, Sage
Publications, Inc.]: 1-18. Web. doi:10.2307/202032.
Brabazon, Honor. May 29, 2020. The academy's neoliberal
response to COVID-19: Why faculty should be
wary and how we can push back. Academic Matters.
Accessed online at https://academicmatters.ca/
neoliberal-response-to-covid-19/.
Brown, Wendy. American Nightmare: Neoliberalism,
Neoconservatism, and De-Democratization. Political
Theory. Vol. 34, No. 6 (Dec., 2006), pp. 690-714.
Foucault M. (2010) The Birth of Biopolitics: Lectures at
the Collège de France, 1978–79 (trans. Burchell G.).
Basingstoke: Palgrave Macmillan.
Haidt, Jonathan. (2003). The moral emotions. In R. J.
Davidson, K. R. Scherer, & H. H. Goldsmith (Eds.),
Handbook of affective sciences. Oxford: Oxford
University Press. (pp. 852-870).
Rhodes, Lorna A. "Toward an anthropology of prisons,â€
Annual Review of Anthropology 30 (October 2001):
-83. doi:10.1146/annurev.anthro.30.1.65
Young, Iris Marion. 2013. Responsibility for Justice. New
York: Oxford University Press.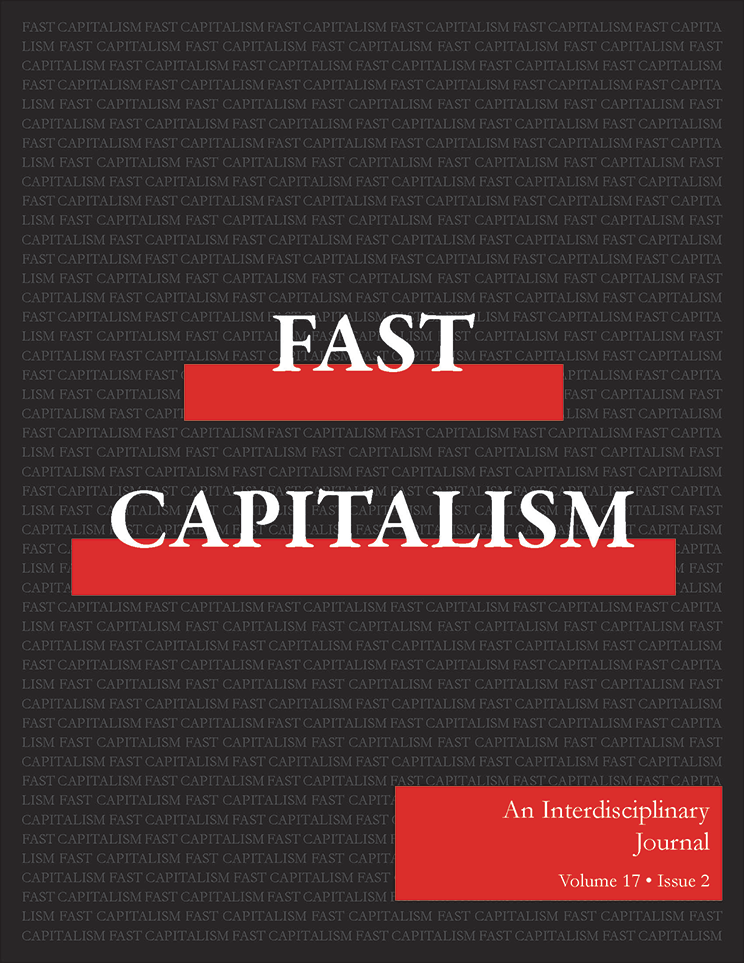 Section
Special Section on Capitalism, Coronavirus, and Crushing College as We Know It
Copyright (c) 2020 Mary K. Ryan
This work is licensed under a Creative Commons Attribution 4.0 International License.
Authors of papers published in Fast Capitalism hold copyright to their work. Requests for permission to reprint should be directed to the author.

Fast Capitalism is licensed under a Creative Commons Attribution 4.0 International License.